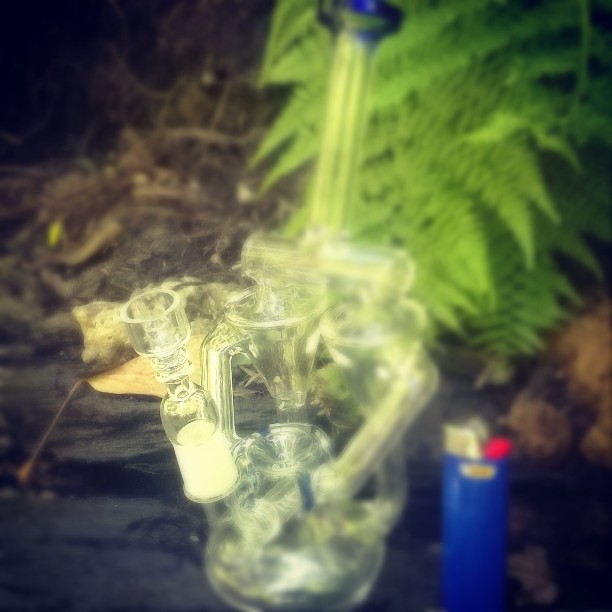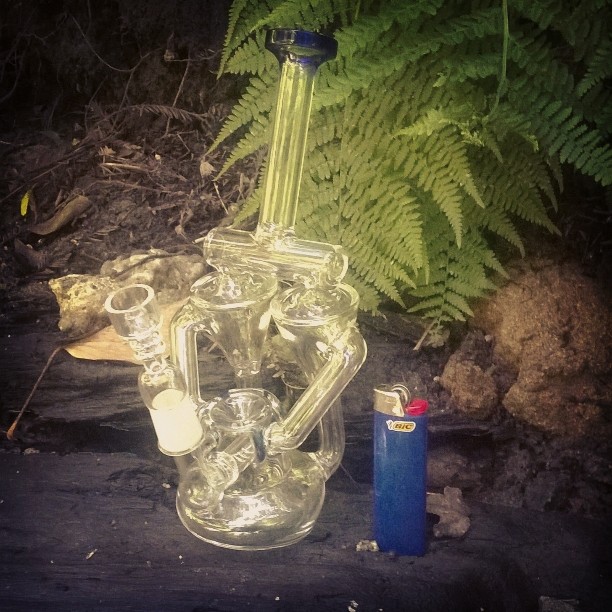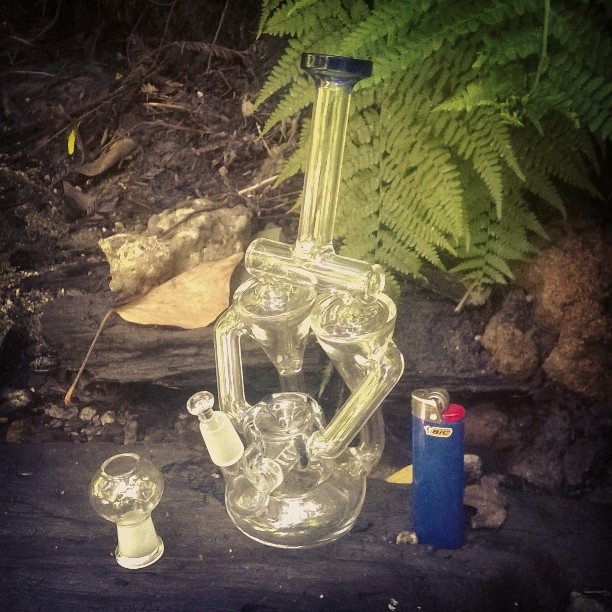 This double recycler stands at 8.5 inches tall and has a 14.4mm joint. Inside you will find a inline percolator, after this, the smoke is split and sent to two different funnels where the remaining water falls back to the bottom of the rig and the smoke up to you. This rig chugs! It has a great sound to it and it creates a vortex in each funnel. Very cool rig and fun to hit. Unfortunately this rig spills water very easily and we're trying to find a way to extend the nail holder.
"This thing is awesome but I would recommend also getting a honey pot to keep it from getting dirty quickly. Quality is very good and nothing came in broken or cracked. Very nice oil rig, very smooth pull. It was very well packed and I've got bubble wrap for life lol Definitely a nice piece to get, highly recommended"
- Samantha, Monterey
"It is a great piece. The water recycles perfectly in a spiral motion. Pleased with the bong, but it was smaller than I had thought it would be. Wouldn't recommend for someone without other pieces..."
- Jim, Santa Cruz
""VERY HAPPY!!!! i just got it in the mail today it took awhile to get it about 2 weeks but well worth the wait and all in one piece and everything was there. i have no complaints at all santa cruz dank it the shit!"
- Angela, San Jose
Free shipping to lower 48 only!
Sorry, we don't ship International