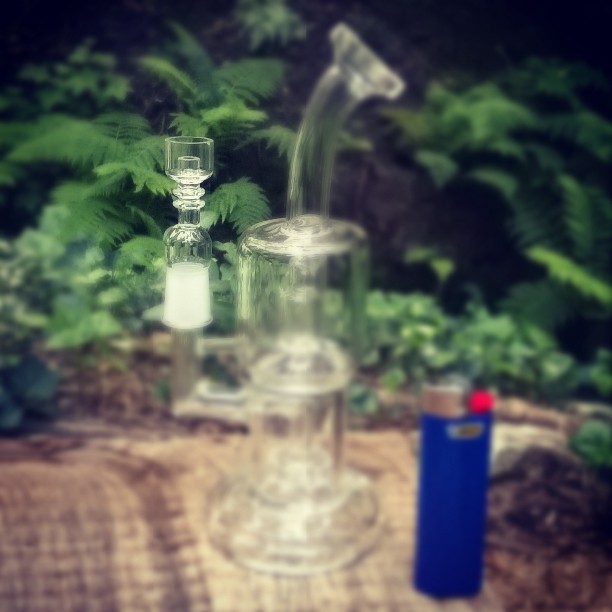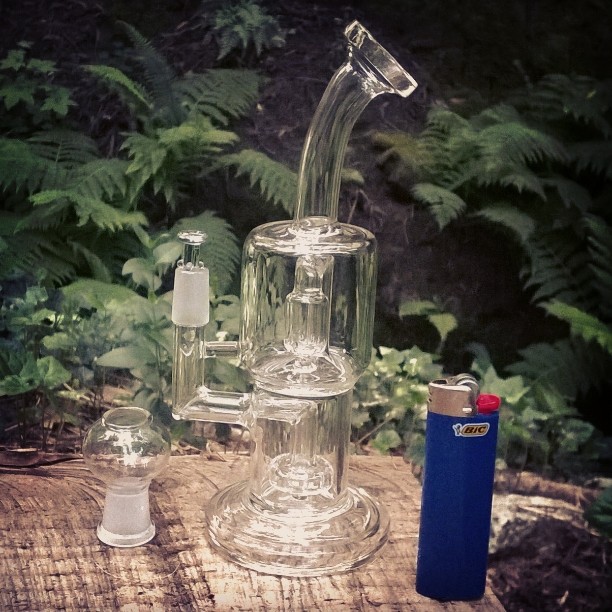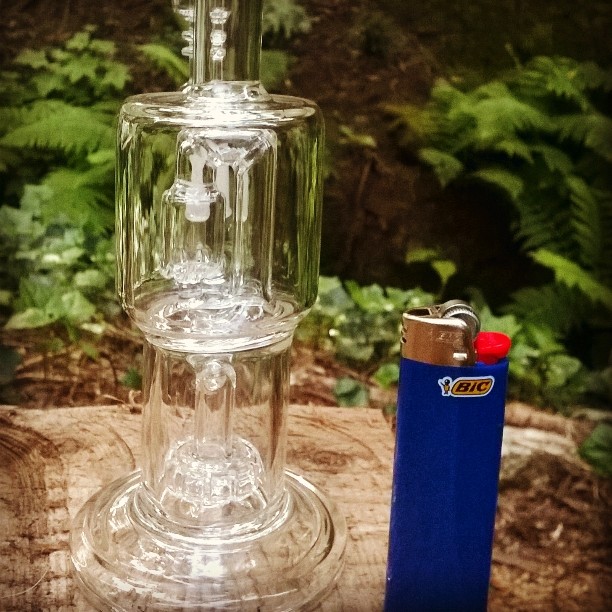 Say hello to your perfect travel rig! Standing at 9 inches tall with a 14.4mm joint and made with thick glass, this rig can go anywhere! This piece has two chambers. The lower chamber has a shower perc which leads to an elbow perc in the upper chamber. With this rig, you can milk fat dabs, pull hard and not get water in your mouth! So this summer, when your out with your friends on some killer adventures, don't forget your perfect little travel rig.
"Great piece, no complaints. Everything is symmetrical, it milks up extremely well!"
-Jessica, Santa Cruz
"This is a great product very thick glass, perfect mouthpiece, and not even a speck of water splashes into the tube connecting to the mouthpiece. Basically the function on this is perfect. Does get annoying to clean because it's small but it milks!"
-Sean, Santa Cruz