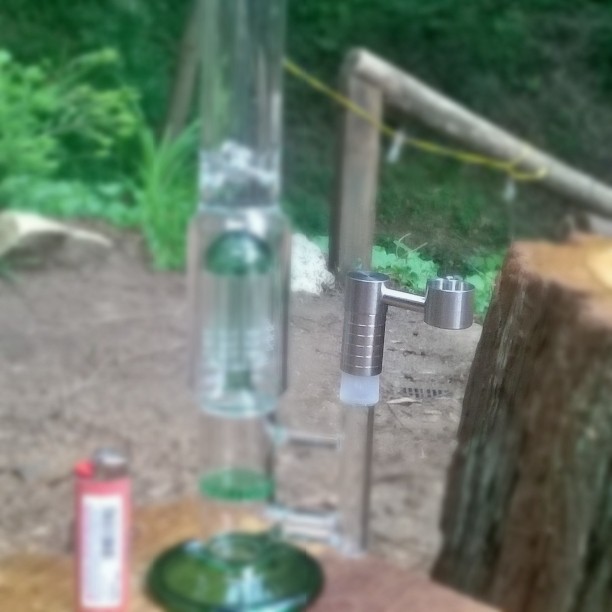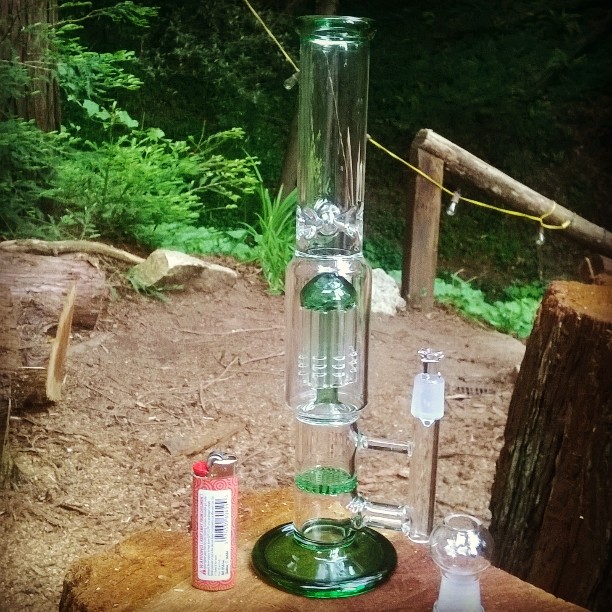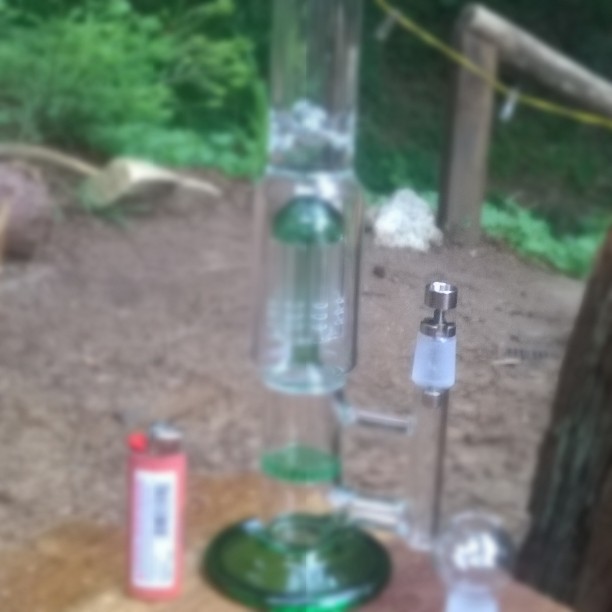 This rig has been a favorite among many. For a dab bong, this piece is considered a mini standing in at 13.5 inches tall. It has a ice catcher which is perfect on hot days! Now we consider this a mini because, unfortunately, the tube is too small to accept your average size ice cubes. Other then that, this bong comes with a honeycomb perc which leads to a tree perc. This results in a clean, easy pull through the bong. This piece has a 14.4mm joint and comes with a titanium nail. Upgrade to a titanium domeless side car attachment for an additional cost.
"It's a great piece, but I didn't use the nail that came with it. I'm using the upgraded dome-less side car attachment to prevent the glass from being damaged by the torch...because that's how much I like this rig!"
- Zack, Santa Cruz
"Thick glass, smooth hits, and comes with a titanium nail. Hard to beat."
- Ed, Santa Cruz
Free shipping to lower 48 only
Sorry, we don't ship International