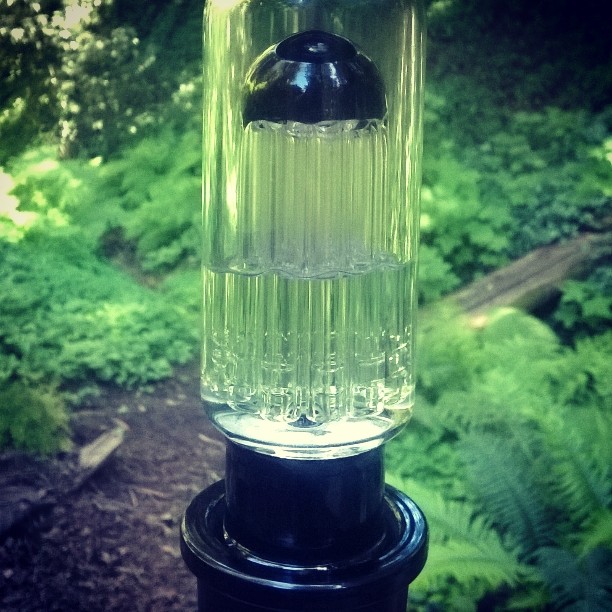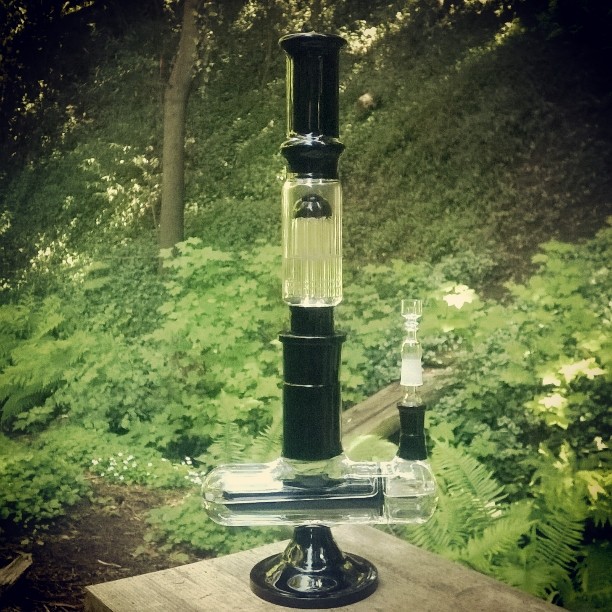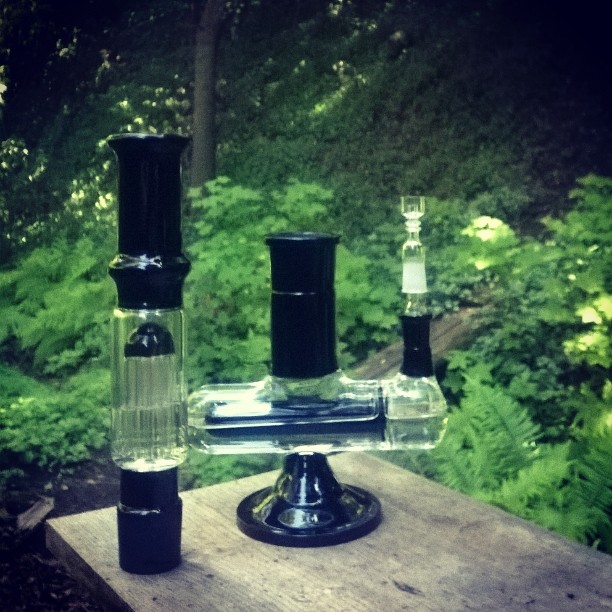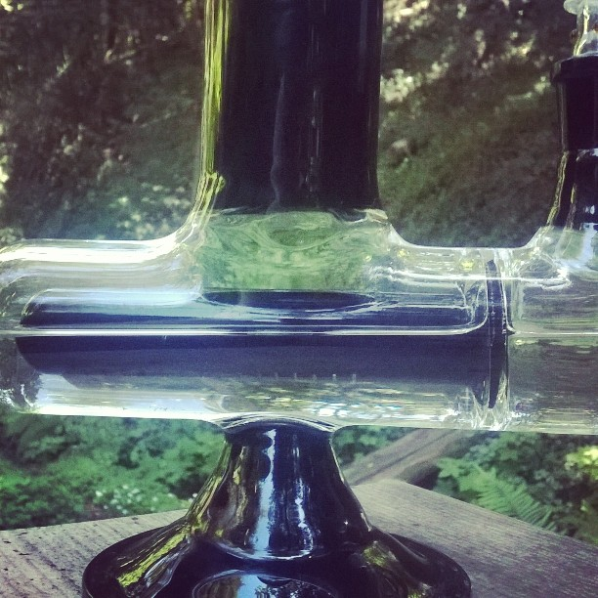 If you're into fat dabs on the go, this bong is for you! One of C-Dogs favorites, this bong can go anywhere. Standing in at 18.5 inches tall, this bong comes apart into two different pieces. This makes it ideal for packing into a backpack or bag. This bong comes with a quartz domeless nail which leads into a massive inline perc. Afterwards, your fatty dab hit heads up the bong and into the huge 10 arm tree perc. There is what we call a "ice holder" at the top of this piece which holds about 2-3 ice cubes.
As we said before, if you're into some huge dabs or you just like to dab in style, this dab bong is for you! This piece is a hit at every party!
"very nice. a little bit pricey. my biggest complaint is that if you grab it from the upper part the bottom could fall out and break."
- Jennifer, Santa Cruz
"I love this BEAST! Hits so well and I love that is comes apart. makes it easy to clean too!"
- Chris, Santa Cruz